Barry Vance's
Aqua Gardens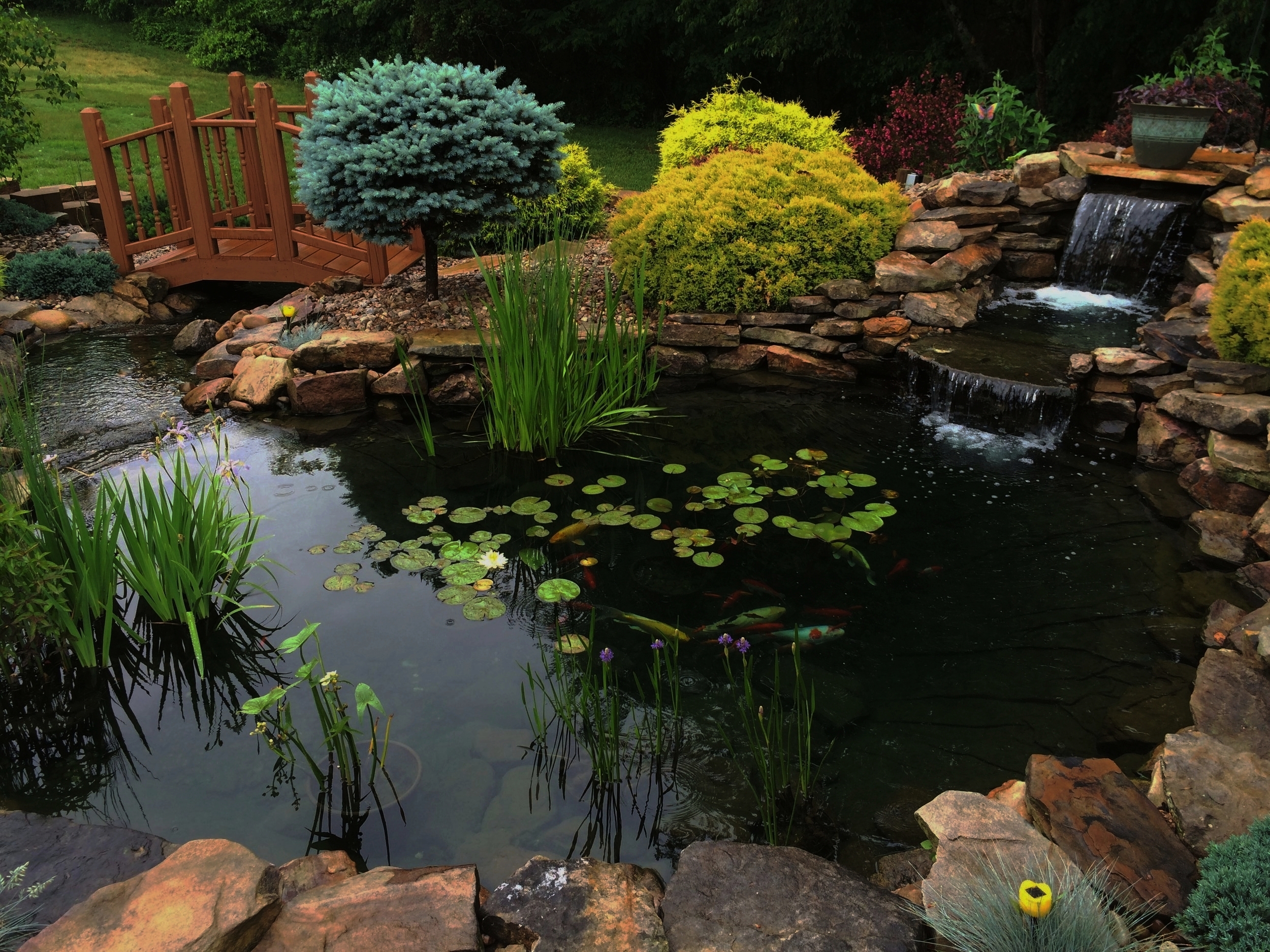 SERVICES
Water Gardens & Koi Ponds
Water gardening is low-maintenance gardening and requires less water than a lawn of equal size. Cool and refreshing sounds of splashing water, or the serenity of calm, still water make the enjoyment well worth the little time one takes to care for the beautiful landscape of a water garden. Barry Vance's Aqua Gardens are able to design, install, and provide maintenance of water gardens, koi ponds, waterfalls, cascades, and landscaping in a natural environment.
Water gardens and Koi ponds are relatively new to most people in the US, but have thrived for hundreds of years in Europe and Asia. Anyone who has toured the countryside in England has to admire the many beautiful water gardens adorning every village and countryside home. Although water gardens common in Naples Florida or the Florida Keys, there is an increased demand and popularity for water gardening locally in Tennessee (Nashville, Brentwood, Clarksville), Indiana (Indianapolis, Terre Haute), and Kentucky (Bowling Green, Glasgow, Elizabethtown).
ABOUT
Who We Are
We are a full-service aqua gardening and landscaping company located in central Kentucky. We have over 20 years of experience in raising Japanese Koi and building custom aqua gardens.
Our aqua garden projects include: creeks, ponds, and lakes; water falls, water wheels, and fountains. We have built water installations ranging in size from 500 gallons to 500,000 gallons of water.
We specialize in high quality, low maintenance water gardens, koi ponds, waterfalls, and natural landscaping.
SCHEDULE APPOINTMENT
With over 20+ years of experience, we specialize in high-quality, low-maintenance water gardens. With having done work in Kentucky, Tennessee, and Indiana, contact us to see if we service your are in the Southeast United States.
TESTIMONIALS
Read What People Are Saying!